A few years ago, when Paul Bonine's book Black Plants was released everyone went gaga over the drama of black foliage and flowers, it's taken a while for everything else to catch up.
Black Plants
Black has long been part of the garden via ironwork, but now I'm seeing, in my real and virtual travels black walls, accessories, and all other uses outside.  If navy blue was surfacing as a trend earlier this year, black certainly is now.  Here are the ideas.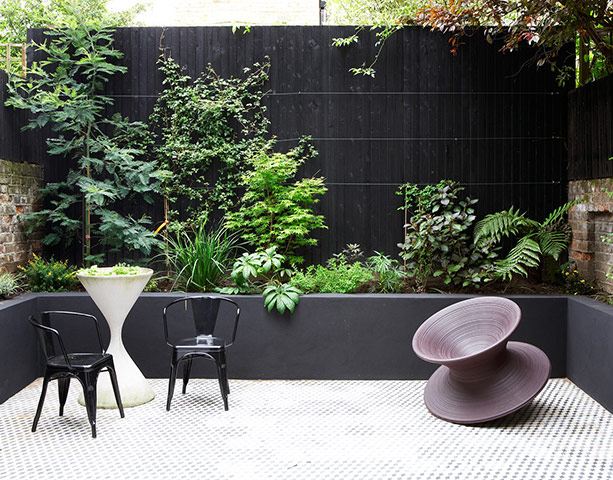 Black decking and walls for a contemporary home.
A similar theme in a more rustic setting.
Black planters…the green just pops!
Image via the author
Black cushions draw focus to the otherwise neutral space.