It's hot, really hot and humid in New Jersey.  As a matter of fact it's hot in most of the United States, so I went looking for some hot inspiration.
I want color, glamour and fun.  Where did I look to to escape from the heat?  Bollywood!
I found inspiration for shade from The India Garden Company.
I found inspiration for shelter at the Raj Tents.
Maybe not exactly Bollywood, but I also found inspiration in Diwali lanterns–because it cools down after dark!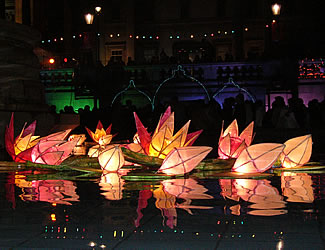 Some day I will actually get to go to India and see this for myself, but for now there's Bollywood movies and some arm chair travel to inspire me.