Sometimes it's hard to improve on a classic.  Since a visit long ago to Versailles, I have had a secret love affair with the classic box planter.
Also known as an Orangerie Planter or tree box planter, these containers can add drama to a garden or a patio.  The simple cubed geometric form adds structure and a tree, well I welcome the opportunity to add trees just about anywhere.  They can work in traditional and contemporary settings.
There are, in my mind a few features that make these planters different from any other square planter.  First, they have feet which improves air circulation under the planter and helps to keep it cool and second, they have corner finials.  Below are some of the many variations on a the classic.
The most classic are from Les Jardins du Roi Soleil. These planters are built to last centuries, open on one side and have the pedigree.
Updated with reclaimed wood and rusty iron details…from Clayton Gray Home.
A concrete and cast iron antique version found at Decorati…
From Restoration Hardware…the Versailles planter.  Well, not really but they did reinterpret it.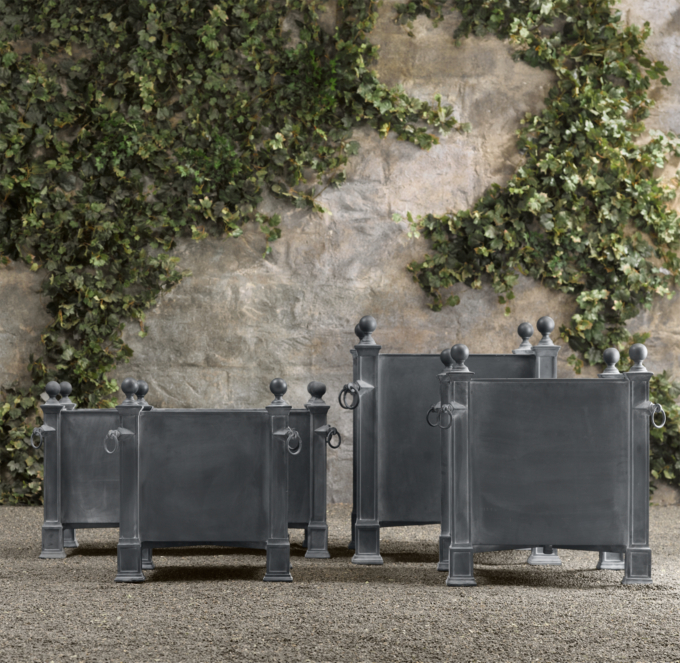 Gothic and Victorian variations from Horchow.
So even though my garden doesn't have the style or scale of Fountainbleu…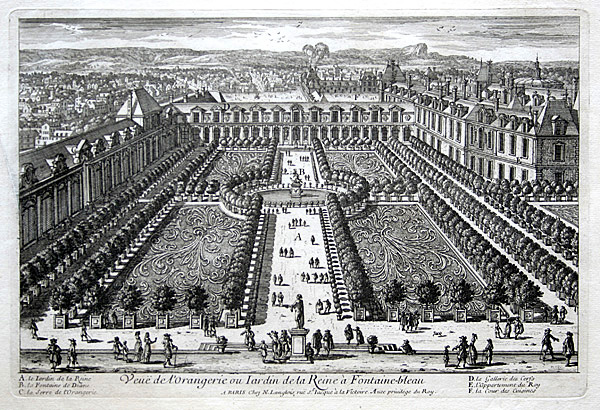 I have a box planter next to the garage that this year is home to a large tropical fern. It does a wonderful job of hiding my plant hospital.  It's powder coated steel with a removable box for planting.
For more box planters…traditional and contemporary here is my Box Planter board on Pinterest.